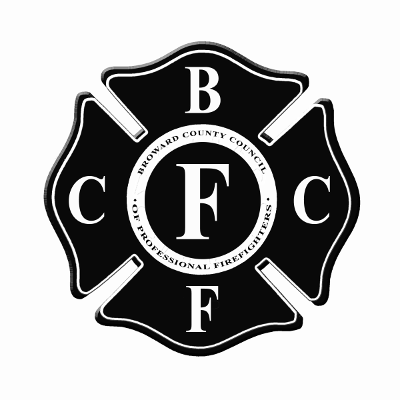 Thank You For
Your Pledge
Thank you for supporting the Broward County Council of Professional Fire Fighters. Our organization represents over 2700 Broward County Firefighter/Paramedics. Many of these hard working firefighters are your neighbors and friends in the community. BCCPFF is a non-profit professional organization that represents the individual firefighters, not the Cities/Counties or Departments with which they are employed. The donations we receive through our fundraising efforts support the many outstanding programs and charities that we work with such as Scholarship Programs for College and Fire Academy Bound Students. We also work for better safety laws for Broward County Citizens.
Enclosed with your pledge invoice is either our official decals or Pet Finder decal. We would be honored if you would display this official decal so we can recognize your support to keep our community safe. While your support does not buy any special privileges, it does identify you as a special citizen who supports your firefighters' efforts as first responders. The Pet Finder decal also alerts us to any pets in the home in case of an emergency.
Once again, we thank you for supporting the efforts to make our communities in Broward County safer places to live and work. Since we are a non-profit professional association, your contribution is not deductible for federal tax purposes.
Respectfully,
J. Scott Bayne
Chair, Fort Lauderdale Fire Department
Joseph Piccolo
Co-Chair, Davie Fire Department